Hollywood Nutcrackers


Holly Adler's Hollywood Nutcrackers are unique in the industry with their original designs, playfulness and creativity. They are not your bargain-basement big box store nutcracker, but rather a special gift found in your finest retail establishments. Above are some of the new Hollywood nutcracker designs for this year. Below are some of the returning favorites.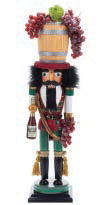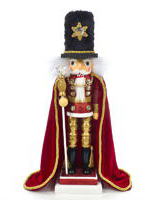 TO RECEIVE A PHOTOQUOTE FOR THIS CATEGORY COMPLETE WITH ADDITIONAL CATEGORY ITEMS, PRICE AND UPC INFO, PLEASE EMAIL US AT Jpaykuss@aol.com.

To see Licensed and other nutcrackers, click here.

To see Nutcracker ornaments, click here.

To see Steinbach nutcrackers, click here.