Lights and Treetops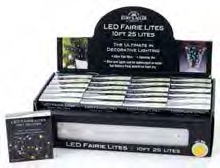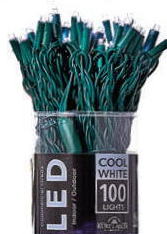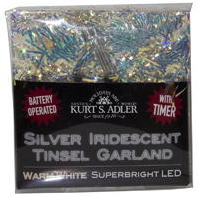 Kurt Adler offers 50 & 100 light commercial grade LED miniature lights. Available in warm white, multi, white cord as well as in most popular colors, including orange and purple for Halloween. Each 50 light set comes packed in a 16 pc try-me displayer (pictured above left) & is competitively priced. 100 light sets come in an 8 set displayer. Our 50 light fairy lights with timers have been extremely popular.



Snowfall lights make for an eye-catching display. To see our Snowfall lights, click here.


Kurt Adler offers one of the most complete assortments of Angel & Star treetops, with gold and silver angels, fiber-optic and regular, lit and unlit. Here is a sampling of our various novelty light sets as well.


To see our Twinkly programmable lights, click here.

To see our USB Power Connect program, which converts battery sets into plug-ins, click here.